Setting Up the APA Reference Page | Formatting & References (Examples)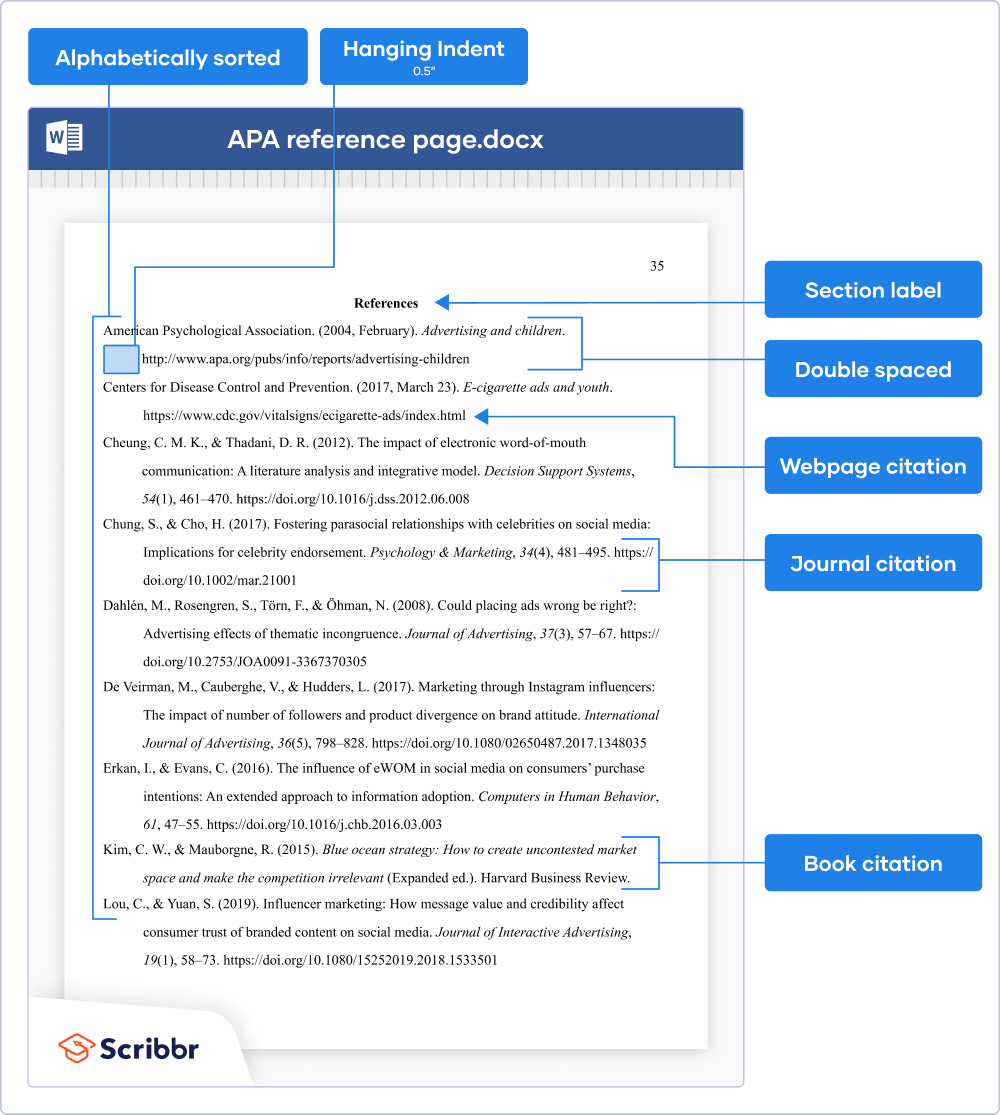 On the APA reference page, you list all the sources that you've cited in your paper. The list starts on a new page right after the body text.
Follow these instructions to set up your APA reference page:
Place the section label "References" in bold at the top of the page (centered).
Order the references alphabetically.
Double-space all text.
Apply a hanging indent of 0.5 inches.
Generate accurate APA citations with Scribbr
Setting up the APA reference page
APA alphabetization guidelines
References are ordered alphabetically by the first author's last name. If the author is unknown, order the reference entry by the first meaningful word of the title (ignoring articles: "the", "a", or "an").
Word processors like Word or Google Docs and citation generators can usually order the reference list automatically. However, ordering becomes challenging when citing multiple works by the same author or works by authors with the same last name.
Our in-depth article on ordering references in APA Style explains what to do in these situations.
Which sources to include on the reference page
Only include references for sources cited in the body text (with an APA in-text citation). Don't include references for:
Annotated bibliography
For some student papers, it's common to describe or evaluate the source in an annotation. These annotations are placed on a new line below the corresponding reference entry. The entire annotation is indented 0.5 inches.
If an annotation consists of multiple paragraphs, the first line of the second and any subsequent paragraphs is indented an additional 0.5 inches.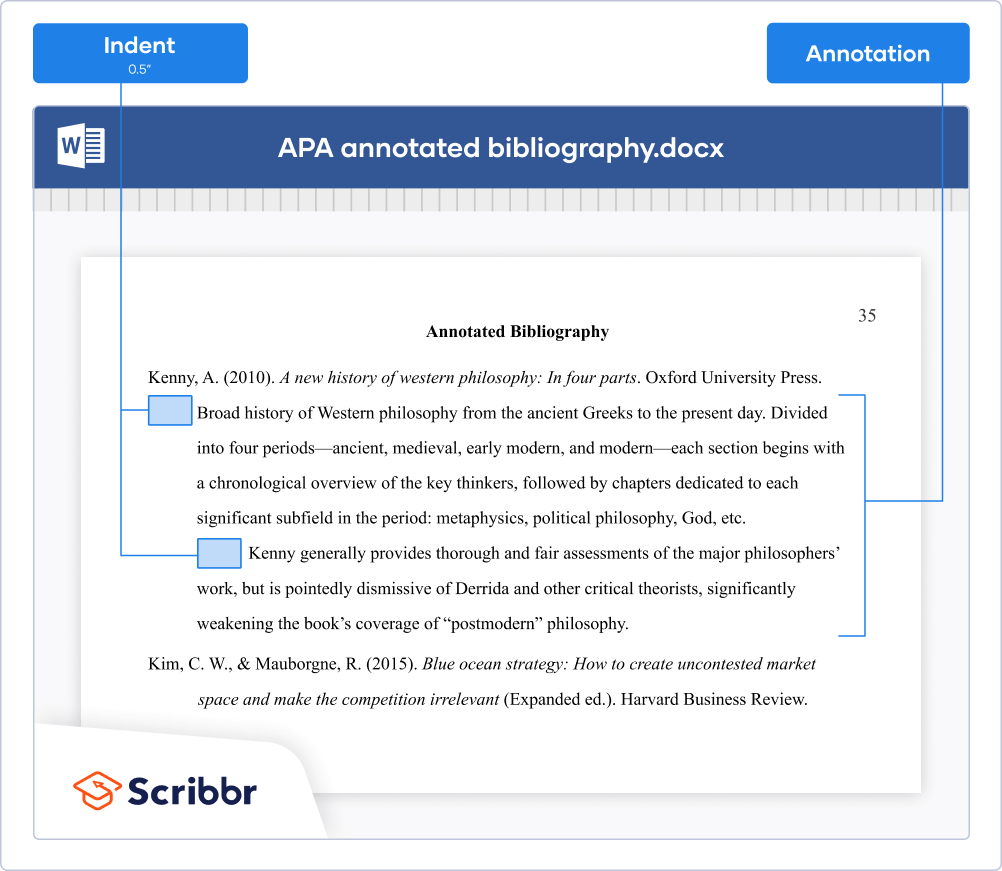 Creating APA references
The format of an APA reference differs depending on the source type. Play around with the options in the Scribbr Example Generator to get familiar with APA Style.
Scribbr Citation Generator
With Scribbr's free APA citation generator you can easily cite your sources according to the new 7th edition guidelines. It's accurate, fast, and easy to use. Give it a try!
APA citation examples
Check out Scribbr's citation examples to learn more about citing each type of source, ranging from books and journals to podcasts and tweets!
Reports and gray literature
Books and reference works
Cite this Scribbr article
If you want to cite this source, you can copy and paste the citation or click the "Cite this Scribbr article" button to automatically add the citation to our free Citation Generator.
You have already voted. Thanks :-)
Your vote is saved :-)
Processing your vote...