How to switch to the new APA Citation Generator
Switching to the new APA Citation Generator is simple. We'll guide you through the process in a few short steps, and in no time you can continue citing your sources!
Step 1: Download a backup of your reference list
First download a backup file of your reference list in the old APA Citation Generator. Above your reference list you can click on 'Download backup'.

Step 2: Restore the backup in the new generator
Next, it's time to restore your backup in the new APA Citation Generator.
Click on 'Manage list' > 'Restore backup'.
Select the backup file (usually saved in your downloads folder).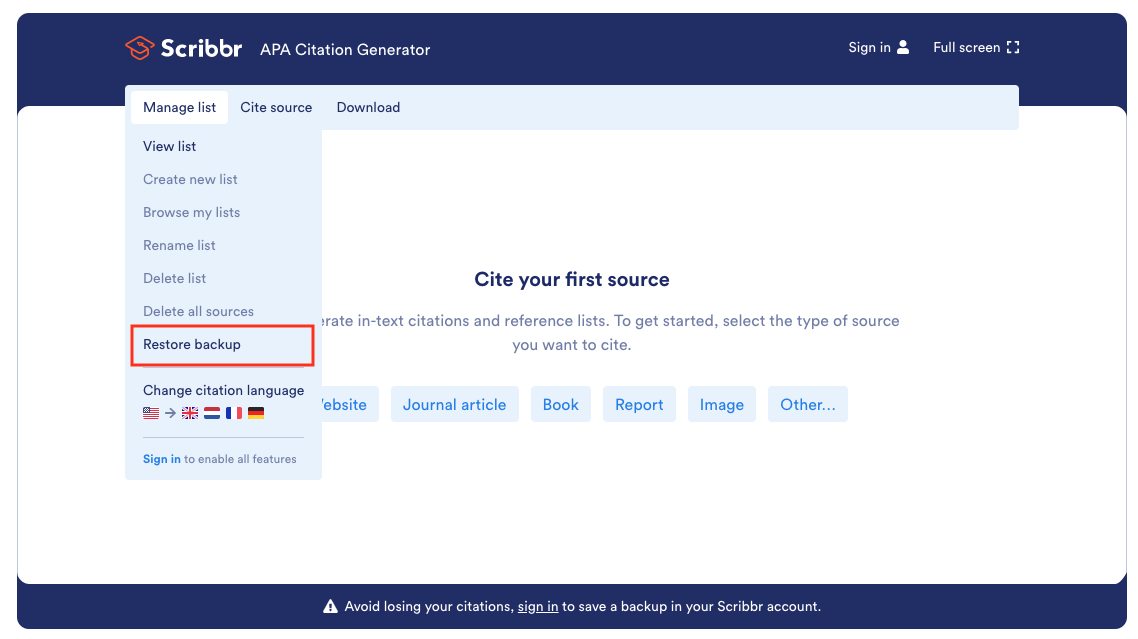 Note: If you have already generated citations in the new Scribbr Citation Generator, restoring the backup will replace your existing reference list.
If you want to keep both reference lists, you have to create a free Scribbr account. Once you're signed in, you can create a new list under 'Manage list'. Then you can restore the backup from the old APA generator.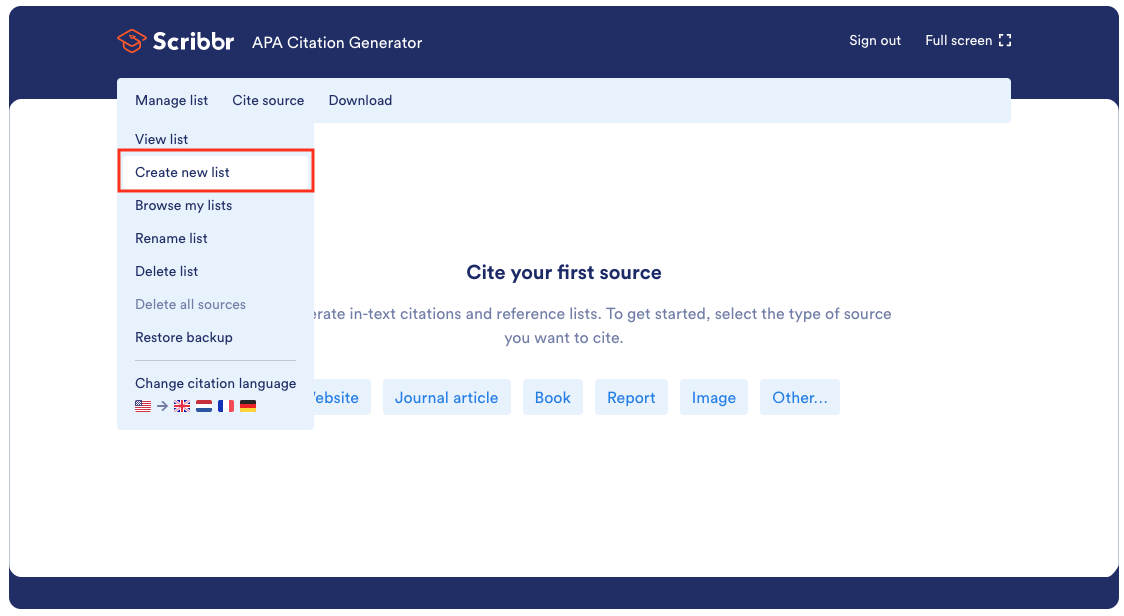 Step 3: Happy citing!
Your reference list should now be imported into the new APA Citation Generator. You'll benefit from improvements like:
Creating multiple reference lists
Faster and more accurate citations
Full screen mode
Useful quick tips and suggestions
Saving your reference lists safely in a Scribbr account
You have already voted. Thanks :-)
Your vote is saved :-)
Processing your vote...