Where can I add own documents to the result of the Plagiarism Check?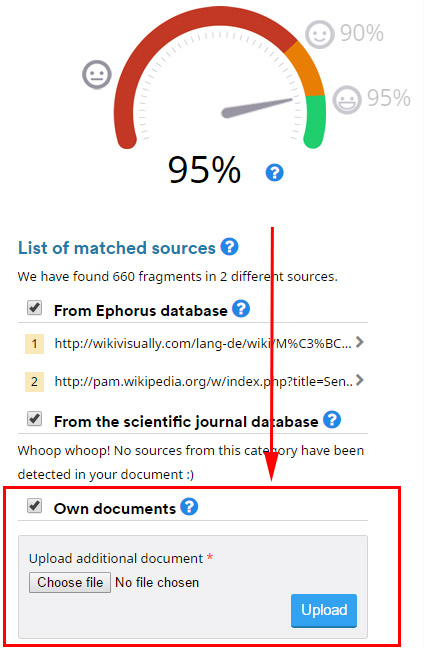 Are you doubting whether a document can be found in the database? You can add extra documents to the database for free.
Upload your document under the list of matched sources. You can compare up to five documents a the same time.