The vacancy
Scribbr is an online thesis editing platform with 350 affiliated freelance editors.
We help thousands of students every year and our server processes thousands of page views each day.
The best ideas come from the problems that students and our own editors encounter. The Scribbr philosophy is to solve problems together, and you'll be involved in every process – from the design and concept phase straight through to the realization of a solution. No two weeks are ever the same!
What we are looking for
Ideally you are a PHP back-end developer with at least four years of experience. Experience working with Symfony is a plus.
You will be working with tools and techniques like: Git, Symfony3, Composer, Vagrant, Heineken, PHPUnit, Doctrine, PHP7.1, Continuous Delivery, TDD, DDD.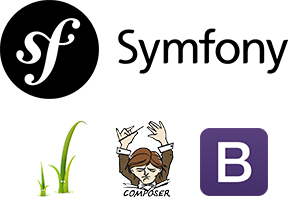 Interested?
Send an email with a motivation statement and CV to
{{ ['koen', 'scribbr.com']|join('@') }}