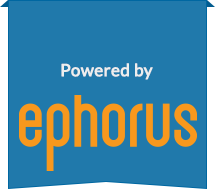 Plagiarism scanner for students
Last month students used the plagiarism scan to learn more about plagiarism.
Starting at
€ 14,95
per check
Popular questions about the Scribbr Plagiarism Check
What is plagiarism?
The Oxford English Dictionary (2014) defines plagiarism as "The practice of taking someone else's work or ideas and passing them off as one's own". This applies to more than just using long quotations from a source; sometimes utilizing even a few key words may be considered plagiarism.
Check out: What is plagiarism?
Quotes and paraphrasing
You can use other people's ideas or content by quoting or paraphrasing the material. If you fail to do this correctly, you are committing plagiarism. Quoting involves copying text from a source verbatim and placing it within quotation marks; paraphrasing entails using your own words to describe a source text. An in-text citation is needed in either case.
Check out: Quoting and paraphrasing
Acknowledging your sources
Acknowledging the sources you have used is important. Your academic program will likely require you to follow a particular referencing style, such as APA (which is the most common style).
Helping you to properly cite someone else's work
Using numerous sources is normal when writing a thesis. However, you then have a responsibility to cite them correctly to avoid plagiarism. This can be complicated and mistakes can easily be made. Our goal is to provide you with tools that will prevent you from plagiarizing and give you peace of mind that your thesis cites all sources appropriately.