Proofreading & Editing
Academic Proofreading & Editing is a discipline in its own right. Your editor will ensure that your thesis is written in an appropriate academic style. This was the specific reason we developed our Scribbr Improvement Model©.
Only professional editors
What will your editor do for you?
Your editor will directly correct spelling and grammar mistakes using Word's Track Changes feature. Your Scribbr editor will also provide you with a personal and constructive improvement letter that discusses your most frequent language errors.
1. Correct language mistakes
Spelling
Grammar
Sentence structure
Punctuation
Academic style
2. Feedback in your text
We help you to improve your own text with:
Questions
Suggestions
Tips and comments
3. Personal improvement letter
You will receive a personal, constructive improvement letter about your most frequently made language errors.
In doing so, we will help you become a better writer.
---
Additional service: Structure Check
Using our checklists, your editor will assess whether all of the elements required in each chapter have been included and are in the right place.
Feedback on structure with checklists
In-text feedback about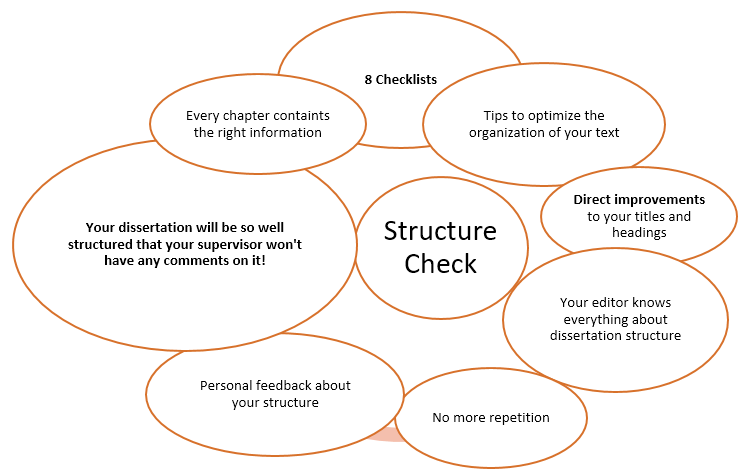 ---
Additional service: Clarity Check
New
When you choose our Clarity Check, your editor will help you write a clear and logical story. We answer your most urgent questions:
Is what I have written logical?
Is my reasoning correct?
Is the information presented in a logical order?
Am I clear and specific enough?
Do I accidentally contradict myself in any way?
Is your text comprehensible?
Your editor will help you make yourself clear with in-text comments and using our two Checklists for the Clarity Check.
Is my text logical?
Is my text clear?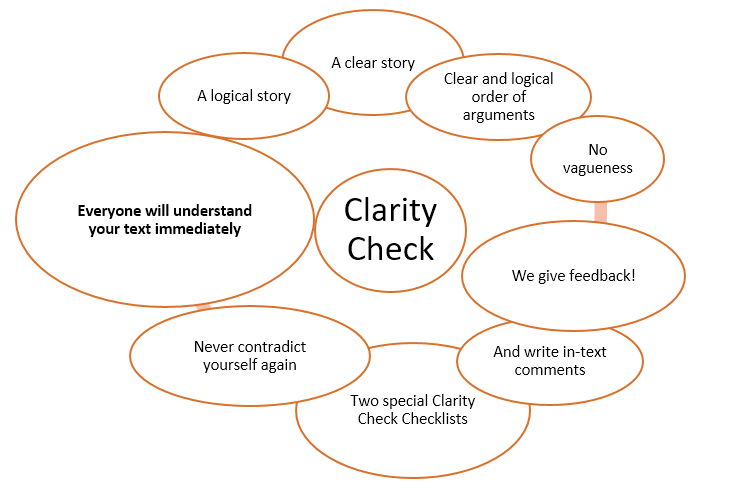 ---
Additional service: Reference Check
A reference specialist improves your reference list and in-text citations for £2 per source. We are specialists in APA Style, but we can also help you with other reference styles.
We check your reference list for consistency and fix small mistakes.
We improve the reference list's overall layout.
We provide feedback about list entries that we believe are incomplete.
We improve your in-text citations (using the reference list to fill in missing details).
We cross check your in-text citations against your reference list to see if any sources are missing.
How does it work?
While uploading your document, you can indicate the number of sources and the reference style you are using. We take care of the rest.
The Reference Check can only be purchased together with the Proofreading & Editing service.
---
Additional service: Layout Check
We gladly help you with the layout of your document. We can fix:
Automatic table of contents
List of tables and figures
Consistent formatting of paragraphs
Page numbering
Price is £0.25 per page per item. You can only order the Layout Check together with the Proofreading & Editing service.
How does it work?
While uploading your document, you can indicate which items you would like us to help you with.