Creating an MLA heading
The first page of your MLA format paper starts with a four-line left-aligned heading containing:
Your full name
Your instructor's name
The course name and number
The date of submission
After the heading, the title of the paper is centred on a new line. The heading and title do not take any special styling, and should be the same font and size as the rest of the paper.
MLA style does not require a separate cover page. The main body of your paper starts on the same page, directly under the title.
Include your name and the page number right-aligned in the header on every page.
Download the MLA heading template (Word)
MLA heading format
The MLA heading follows the same format at the rest of an MLA paper.
1-inch margins
Double-spaced
Left-aligned
12 point standard font (e.g. Times New Roman)
Put each piece of information on a separate line, and don't use periods or other punctuation at the end of each line. The heading and title should be in plain text, without any styling.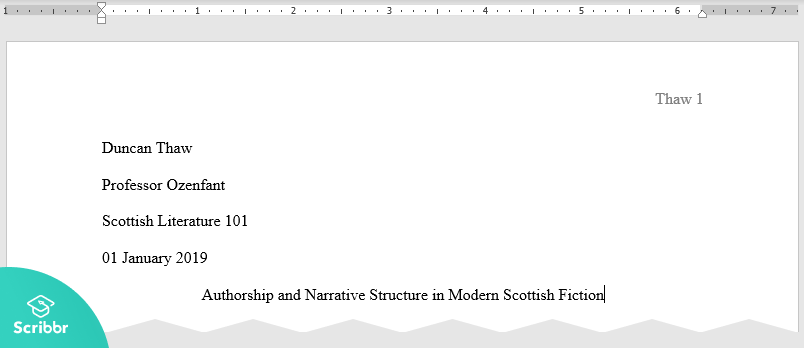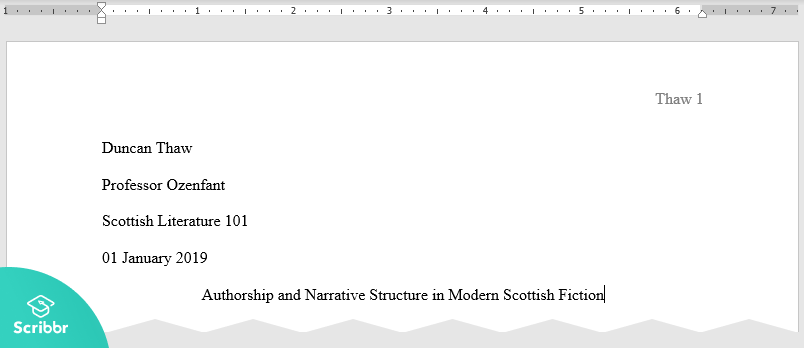 MLA header
On each page of your paper, include a right-aligned header with your last name and the page number. Don't use any punctuation or styling.
Most word processing programs will allow you to automatically add page numbers in the header. In Microsoft Word, you can do this by selecting the "Insert" menu and clicking on "Page Number".
Make sure the header is the same font as the rest of your paper.
Creating an MLA header in Word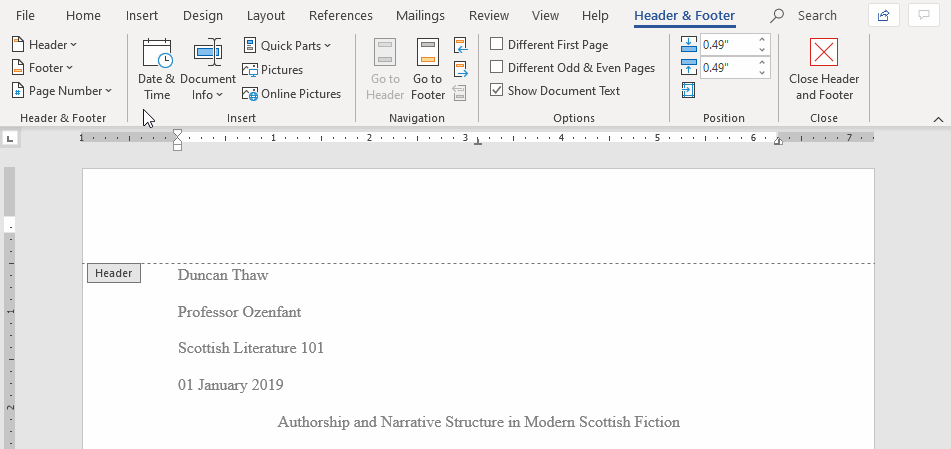 You have already voted. Thanks :-)
Your vote is saved :-)
Processing your vote...