How to cite sources
In academic writing, you draw on many sources for information, ideas and evidence. Each time you refer to a source (such as a book, journal article, or website), you need to include a citation that gives credit to the original author.
There are many different citation styles with different rules for how to cite sources. APA and MLA are two of the most common styles. You can easily create source citations in APA or MLA with the free Scribbr Citation Generators.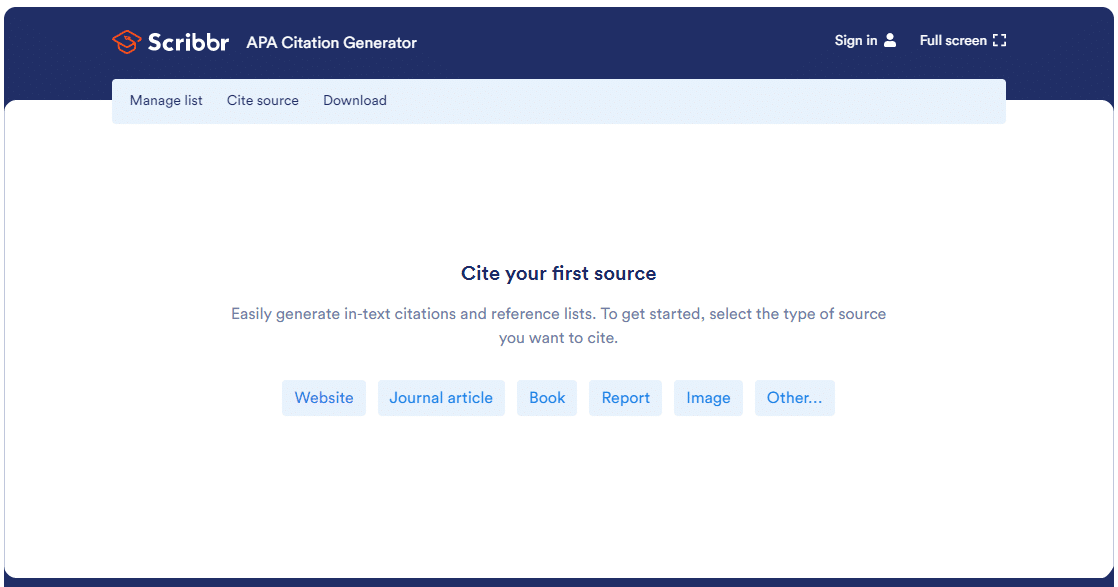 Step 1: Choose a citation style
Before you start citing sources, you need to decide which citation style you will follow. Each style has its own rules and formats for citing sources, but they usually include two main components:
A brief in-text citation containing the author's last name, and sometimes the year and/or a page number.
A full reference containing all the information required to find the original source (such as the title, publication date, edition, and publisher).
Often your instructor or department will tell you which style to use. But if you are allowed to choose, it's important to apply one style consistently throughout your paper.
APA and MLA are the most commonly used citation styles among students. Use the interactive tool to see examples of source citations in each.
To learn more about the differences in formatting and citation between the two styles, read our quick guide to APA vs MLA.
Step 2: Cite your sources
You need to include a citation every time you refer to someone else's work. To refer to a source, you either quote or paraphrase the original text:
To quote a source, copy a short piece of text word for word and put it inside quotation marks.
To paraphrase a source, put the ideas into your own words. It's important that the paraphrase is not too close to the original wording.
Whether you quote or paraphrase, you must always include a citation in order to avoid plagiarism.
As well as citing scholarly sources like books and journal articles, don't forget to cite any other sources that you use for information, ideas, examples, or evidence. That includes things like websites, YouTube videos, dictionaries, images, lectures, and social media.
How to create citations automatically
With the Scribbr Citation Generator, you can create accurate source citations. If the source has a DOI, URL or ISBN, the generator will find the necessary information for you:
Scribbr APA Citation Generator
You can also select a source type and fill in the details manually (such as the author, title, and publication date). The generator creates a correctly-formatted citation, and every source you cite is saved in an alphabetized reference list.
When you click on a source citation, it is copied to your clipboard. You can also click to see the in-text citation for the source: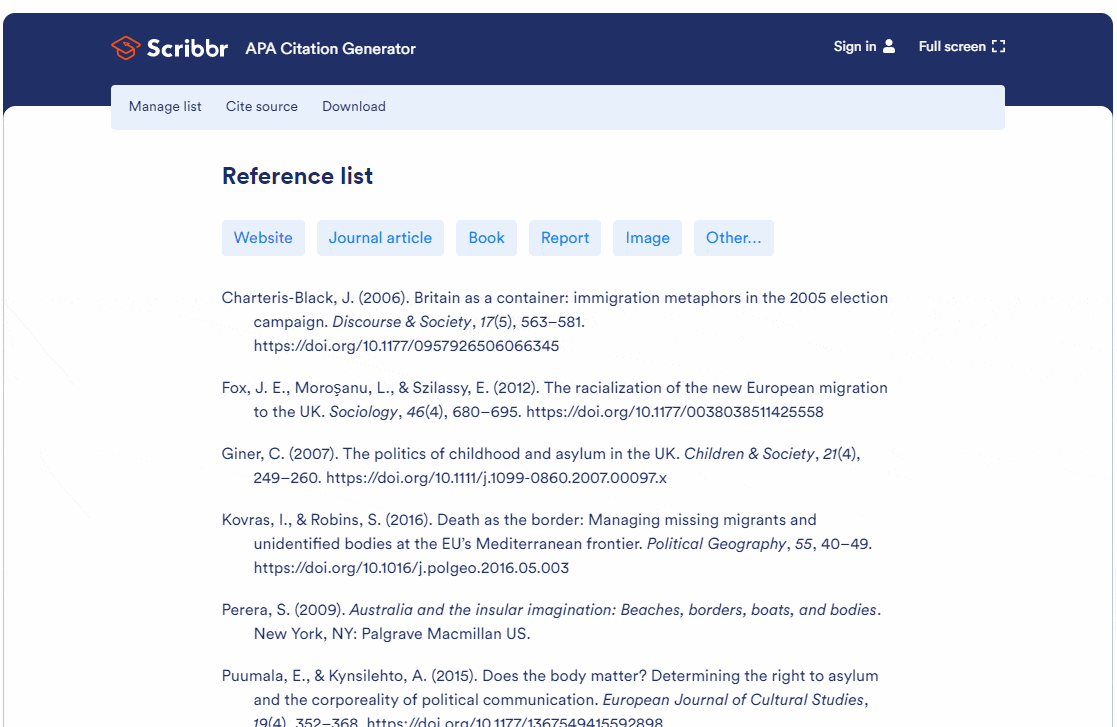 When you're done, you can download the whole list as a Word document. The Scribbr Citation Generator is 100% free, with no ads and no registration required.
APA Citation Generator MLA Citation Generator
Step 3: Check for plagiarism
Universities use plagiarism checking software to scan your paper and identify any similarities to other texts.
When you're dealing with a lot of sources, it's easy to accidentally miss a citation or include a paraphrase that's too close to the original. You can avoid this by using a plagiarism checker yourself before you submit the paper.
Based on the results, you can add missing citations and rephrase your text where necessary.
There are many plagiarism checkers available online; we have made a detailed comparison of the options in terms of accuracy and safety.
You have already voted. Thanks :-)
Your vote is saved :-)
Processing your vote...