If allowed by your university's AI policy, ChatGPT can help you to write your research paper or thesis. It can also be used in your studies more generally (e.g., to learn more about a topic).
At Scribbr, we also use ChatGPT and other AI tools to work more productively.
However, academic texts use a specific style that you should adhere to in your coursework and other academic writing. ChatGPT outputs don't always conform to this style.
Texts created with ChatGPT may have the following shortcomings: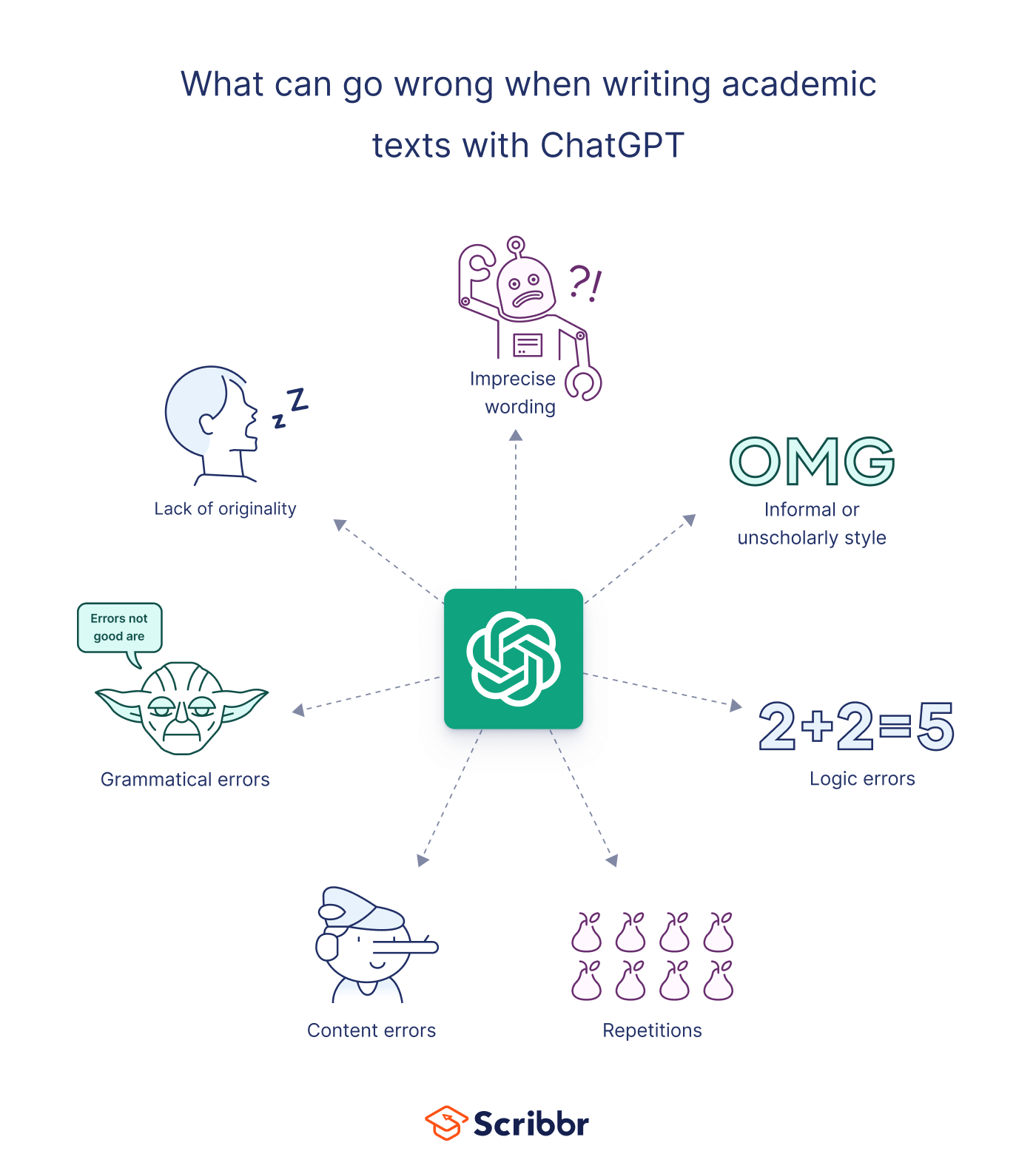 Continue reading: ChatGPT Does Not Solve All Academic Writing Problems