The main difference between inductive and deductive reasoning is that inductive reasoning aims at developing a theory while deductive reasoning aims at testing an existing theory.
Inductive reasoning moves from specific observations to broad generalizations, and deductive reasoning the other way around.
Both approaches are used in various types of research, and it's not uncommon to combine them in one large study.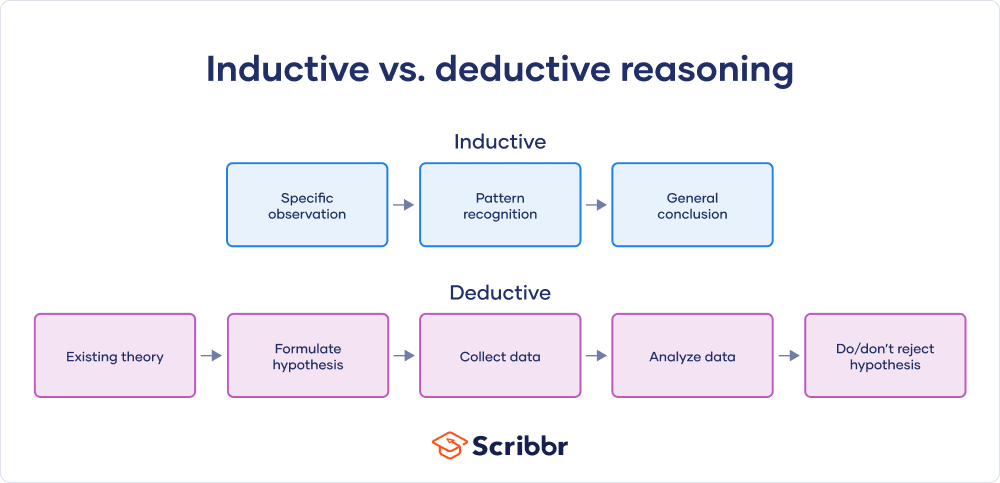 Continue reading: Inductive vs. Deductive Research Approach (with Examples)