In a scientific study, a control group is used to establish causality by isolating the effect of an independent variable.
Here, researchers change the independent variable in the treatment group and keep it constant in the control group. Then they compare the results of these groups.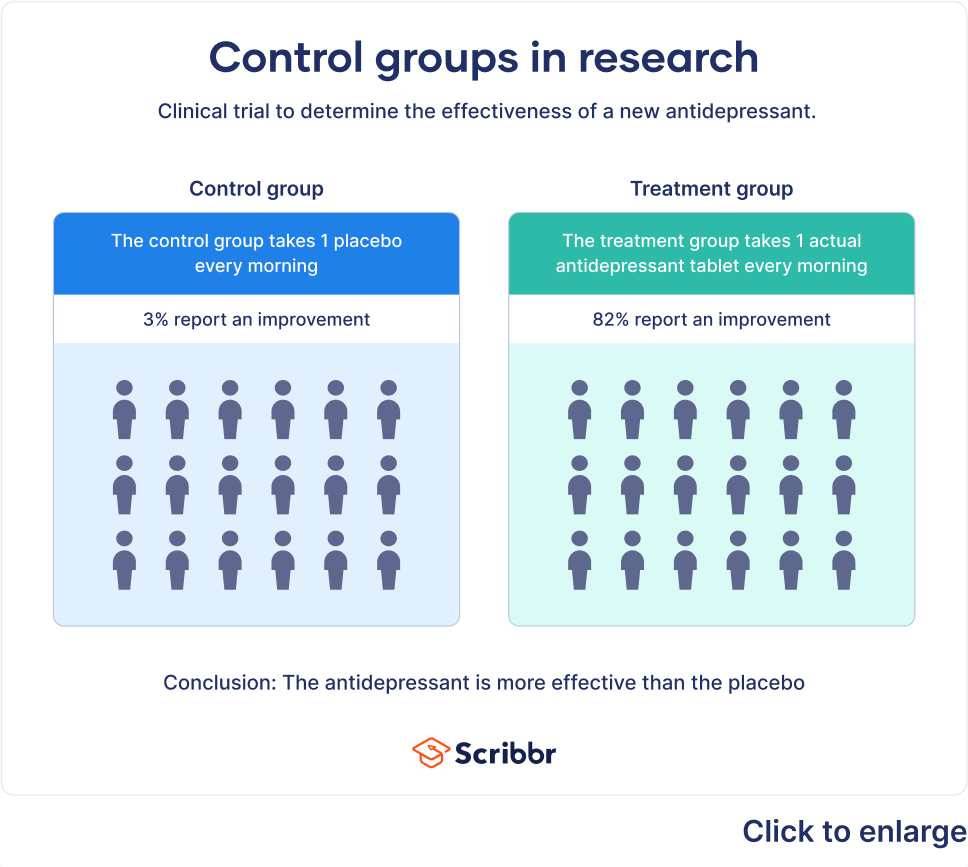 Using a control group means that any change in the dependent variable can be attributed to the independent variable. This helps avoid extraneous variables or confounding variables from impacting your work, as well as a few types of research bias, like omitted variable bias.
Continue reading: Control Groups and Treatment Groups | Uses & Examples