Independent and dependent variables
To research a cause-and-effect relationship, you need to define your independent and dependent variables.
An independent variable is the cause. Its value is independent of other variables in your study.
A dependent variable is the effect. Its value depends on changes in the independent variable.
If you think an outcome has multiple causes, you can include multiple independent variables; if you want to study a variety of effects, you need to measure multiple dependent variables.
Examples of independent and dependent variables

| Research Question | Independent variable(s) | Dependent variable(s) |
| --- | --- | --- |
| Do tomatoes grow fastest under fluorescent, incandescent, or natural light? | The type of light the tomato plant is grown under | The rate of growth of the tomato plant |
| Do people who live in a city walk more and weigh less than similar individuals in a suburb? | Whether someone lives in a city or a suburb | |
Independent and dependent variables in experiments
In experimental research, the independent variable is manipulated or changed by the experimenter to measure the effect of this change on the dependent variable.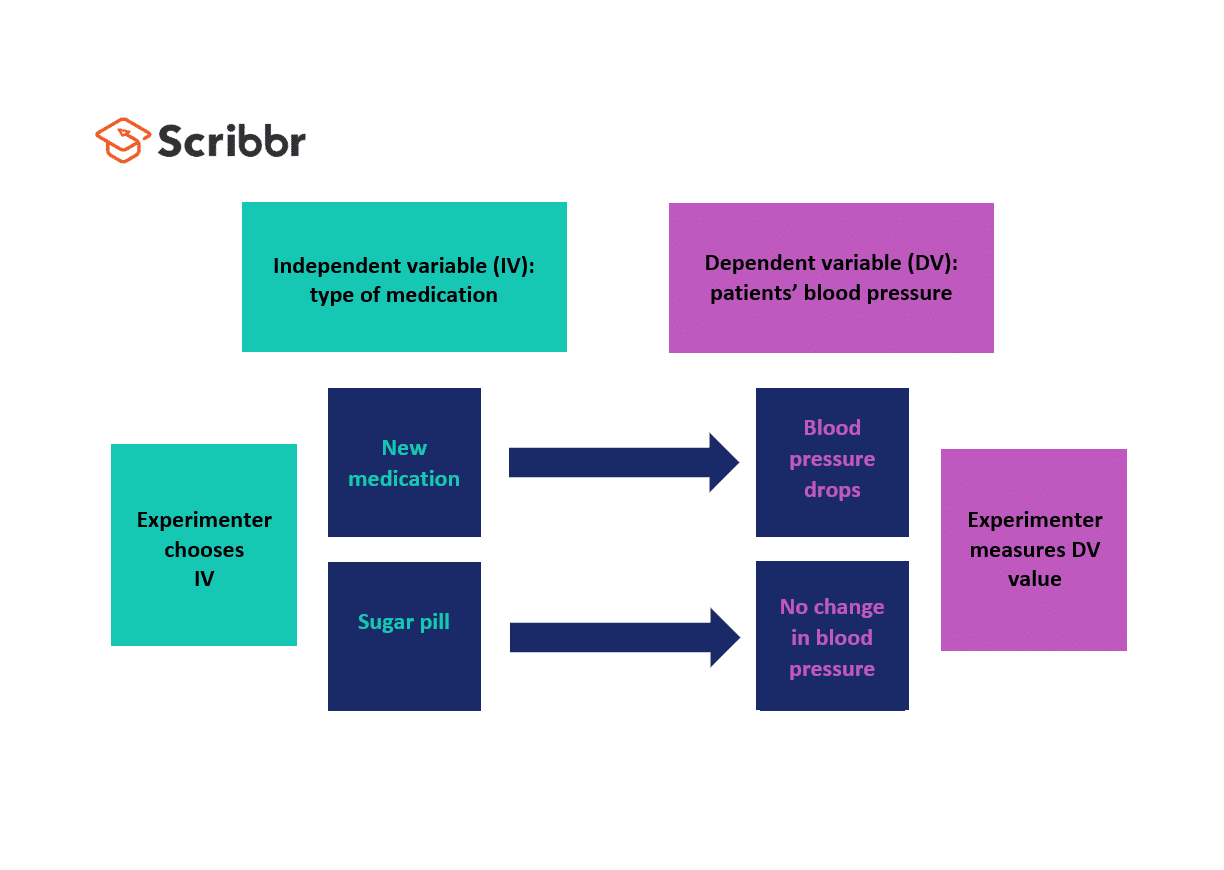 Variables in other types of research
Outside of an experimental setting, researchers cannot directly manipulate or change an independent variable. Instead, they must find already-existing examples of the independent variable and examine how different values change the outcome of the dependent variable.
In non-experimental contexts, independent and dependent variables are sometimes referred to by different terms.
Other names for independent variables
In some types of research, the variable you think is the cause might not be fully independent. In this case, you might use one of these terms:
Explanatory variables (they explain an event or outcome)
Predictor variables (they can be used to predict the value of a dependent variable)
Right-hand-side variables (they appear on the right-hand side of a regression equation).
Other names for dependent variables
Dependent variables are also known by these terms:
Response variables (they respond to a change in another variable)
Outcome variables (they represent the outcome you want to measure)
Left-hand-side variables (they appear on the left-hand side of a regression equation)
Visualizing independent and dependent variables
Researchers often use charts or graphs to visualize the results of their studies. The norm is to place the independent variable on the "x"or horizontal axis and the dependent variable on the "y" or vertical axis.
For instance, how might a graph look from our example study on the impact of a new medication on blood pressure?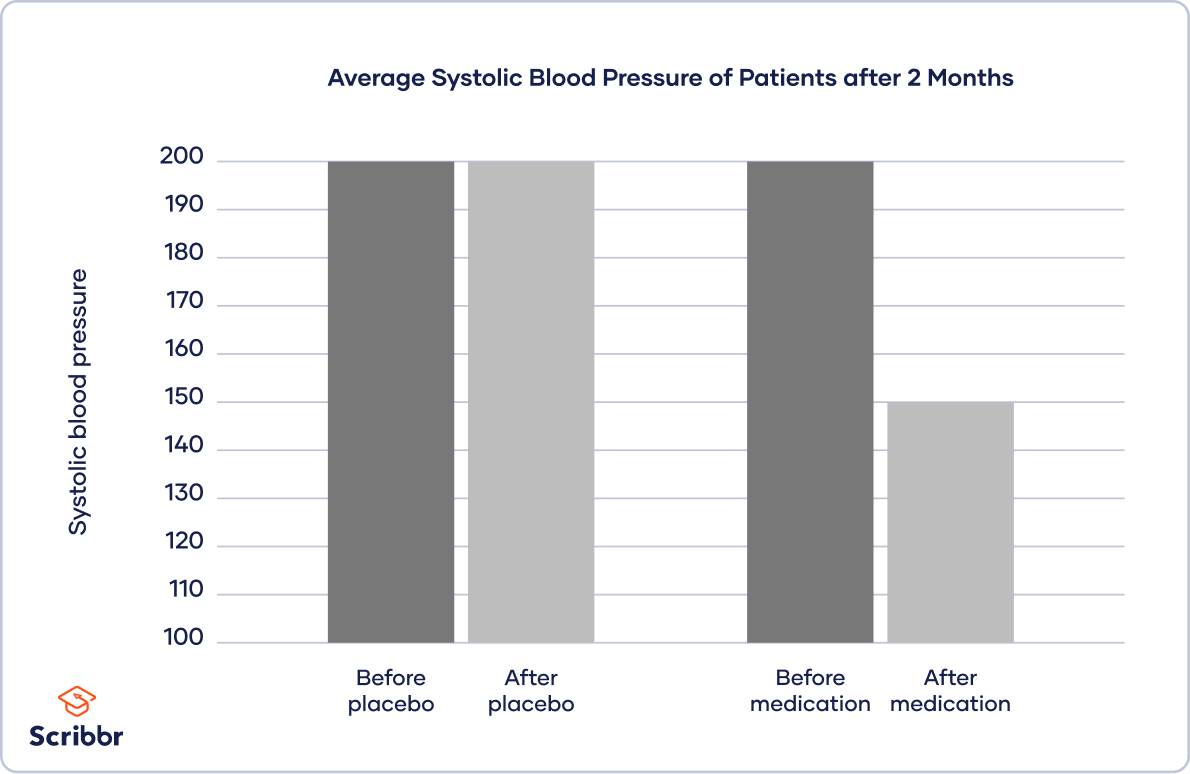 Frequently asked questions
You have already voted. Thanks :-)
Your vote is saved :-)
Processing your vote...