What are footnotes and endnotes?
Footnotes function either as a form of citation used in certain citation styles or as a provider of additional information. The reader is directed to these footnotes by a superscript number1 placed within the body of text.
These superscript numbers can also correspond to endnote citations, which are essentially the same as footnotes, but collected at the end of a chapter or article instead of at the end of the page.
Footnote and endnote citations
Citation styles such as Chicago A, OSCOLA, Turabian and ACS require the use of footnote citations instead of author-date in-text citations.
This means that if you want to cite a source, you add a superscript number at the end of the sentence that includes the information from this source.
This number corresponds to a footnote citation, where you include information such as the author, title of work, date, etc. What you include depends on the citation style.
Example of a footnote citation:
Citation styles using footnotes and endnotes
Citation styles using footnotes: Chicago A, OSCOLA, Turabian, ACS
Citation styles using endnotes: Vancouver, IEEE, AMA, NLM, AAA, ABNT
Your supervisor will be able to tell you which citation style you should be using. It is crucial to use your citation style correctly in order to avoid plagiarism.
Explanatory comments in footnotes
Even if you are not required to use footnotes because of your designated citation style, you might choose to include footnotes to provide the reader with supplementary information that could be useful but is not critical to the understanding of the interpretation presented.
If you wish to include footnotes or endnotes because you want to provide supplementary information, you should consider:
The number of notes. Too many footnotes can clutter the page.
The reader's perspective. What is more convenient for them?
Did you know?
You can check your paper or thesis for plagiarism in less than 10 minutes? It is safe and reliable!
How to insert footnotes
Microsoft Word makes it very easy to insert footnotes, following these simple steps:
1. Place the cursor where you would like the superscript number to appear.
2. Click on "Insert Footnote" in the "References" tab. The superscript number will appear in the text automatically.
3. The corresponding number will be automatically inserted in the footer ready for you to add the footnote citation.
4. Type in your footnote citation.
You can follow the same process for endnotes, simply by choosing "Insert Endnote" in the "References" tab.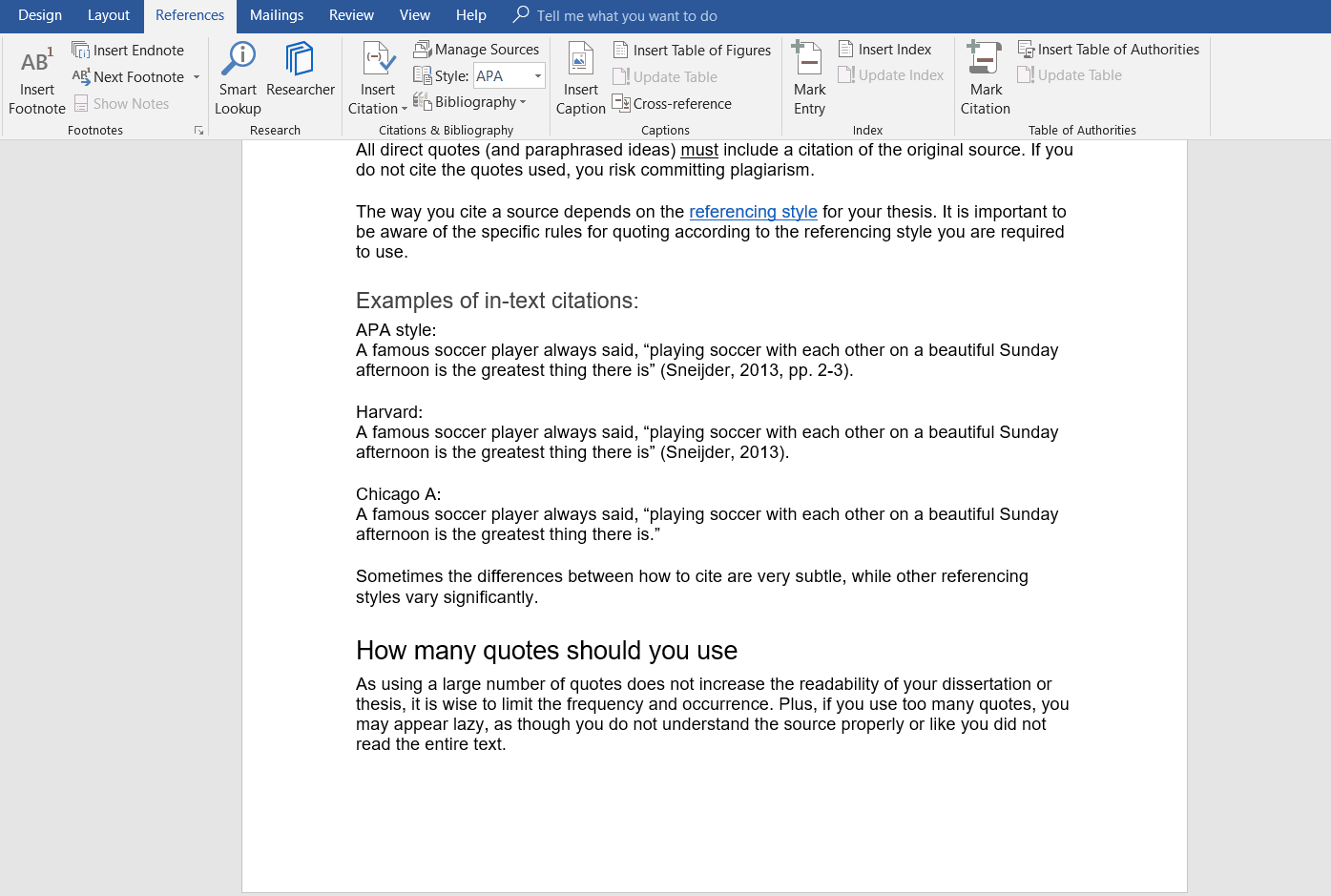 By default, footnotes will be numbered 1, 2, 3, etc, while endnotes will apply Roman numerals, e.g. i, ii, iii. If you would like to change this, simply click the small arrow in the footnotes/endnotes section under the "References" tab, and select the option you prefer from the dropdown menu.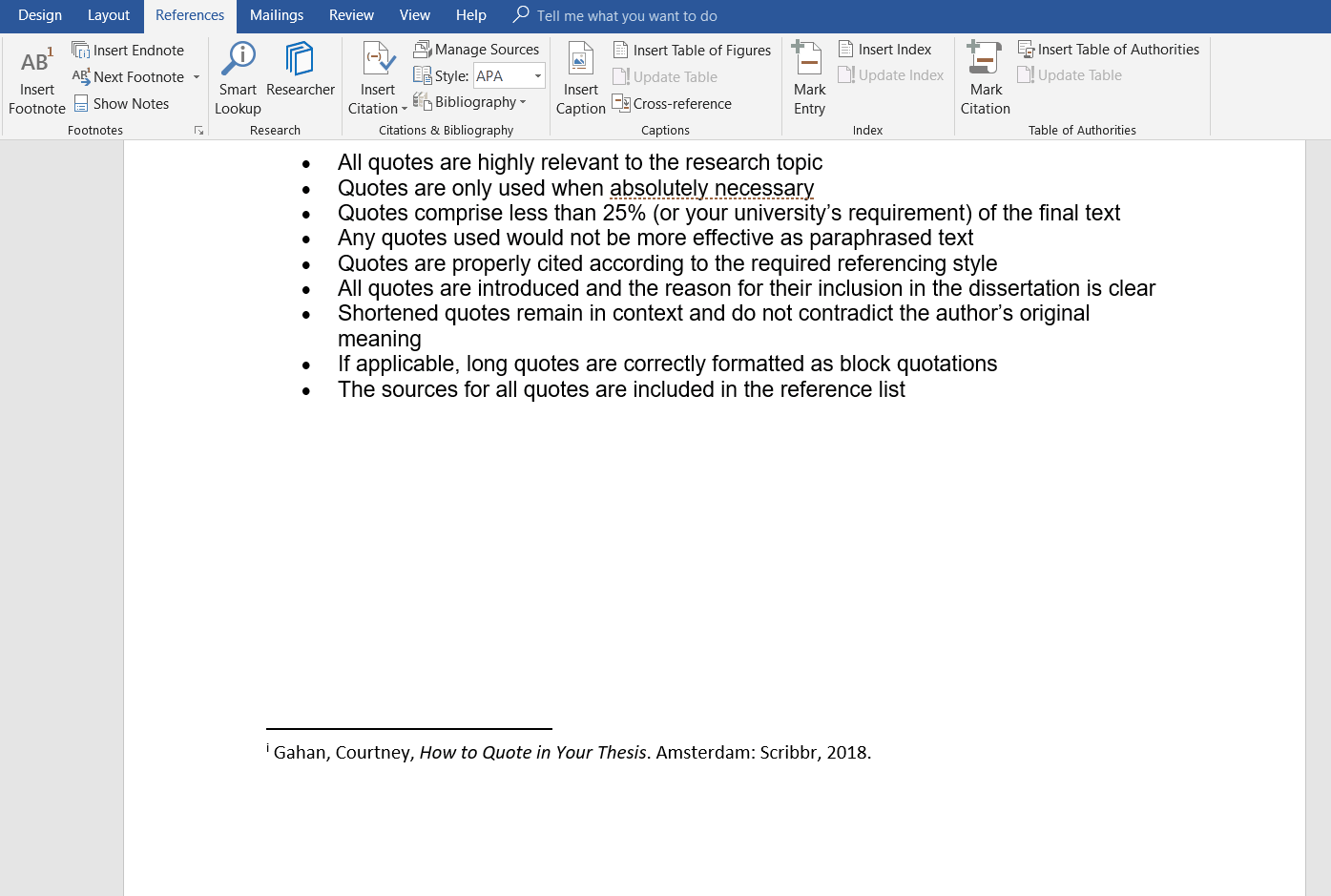 You have already voted. Thanks :-)
Your vote is saved :-)
Processing your vote...