How to Cite a Patent in APA Style | Format & Examples
A patent is a legal document acknowledging an invention as the intellectual property of its inventor. Though they fall under legal materials, references for patents follow standard APA Style, rather than the legal style used for things like court cases and laws.
To cite a patent in APA Style, list the name of the inventor, the year it was issued (in parentheses), the title of the patent (in italics), the patent number, the name of the issuing body, and the URL if available.
APA format

Inventor name

,

Initials

. (

Year

). Title of patent (

Country/Region

Patent No.

Number

).

Issuing Body

.

URL

APA reference list
Ghatak, S. (2019). Immunization testing system (U.S. Patent No. 10,788,482). U.S. Patent and Trademark Office. https://rb.gy/ik0fb0
APA in-text citation
(Ghatak, 2019)
Where to find patent information
Intellectual property organizations generally keep a comprehensive record of their patents online. For example, try the website of the U.S. Patent and Trademark Office. To find patent offices across the world, check here.
Once you've found the relevant patent, all the information you need should be displayed: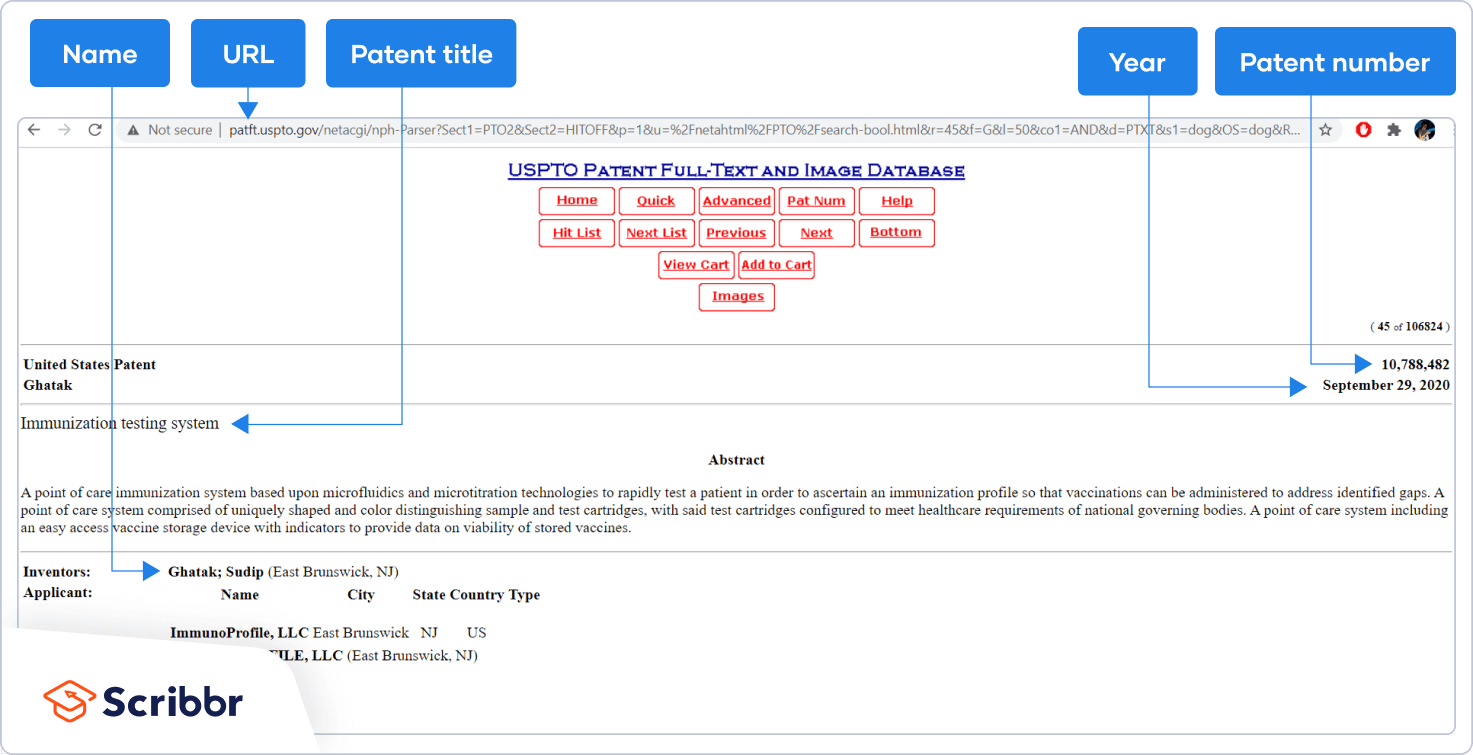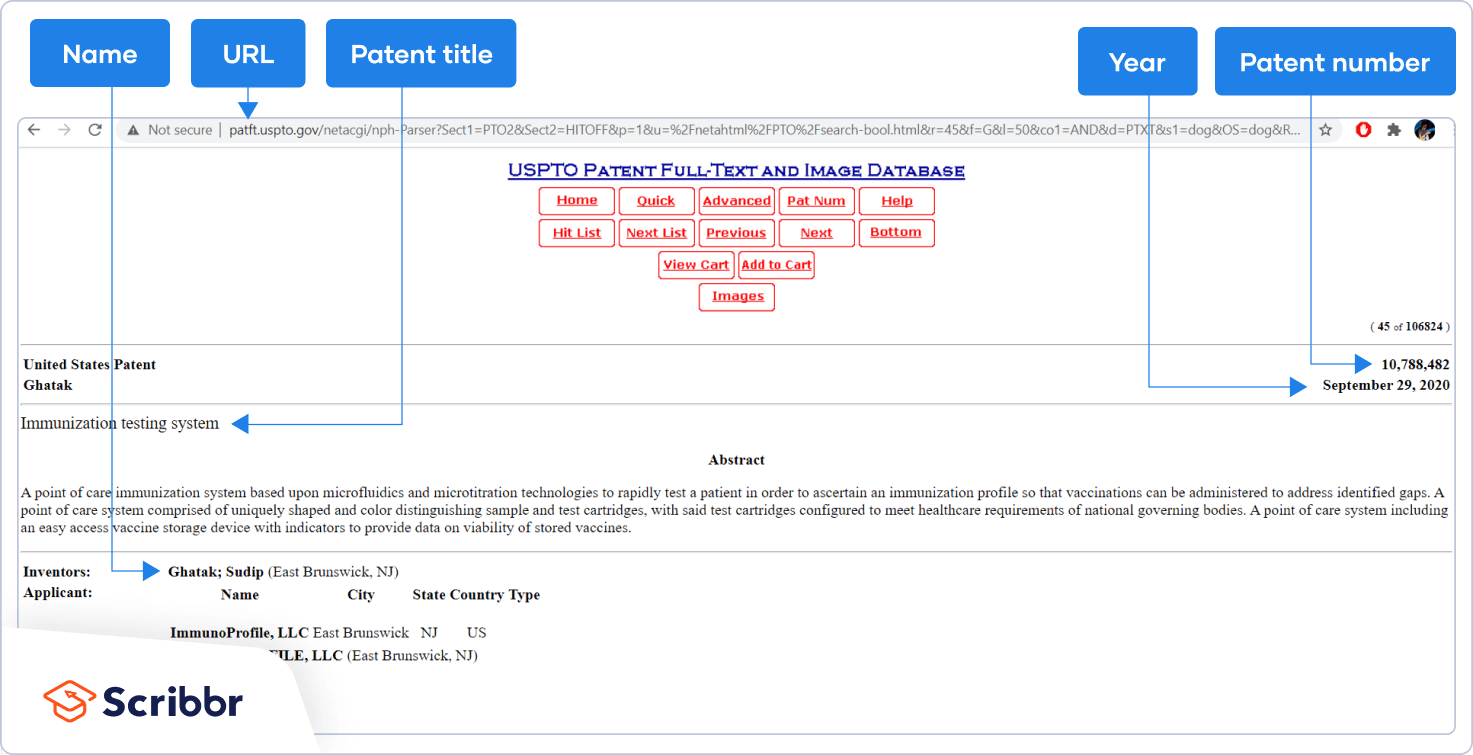 Note that the URL can end up being quite long, as here; use a URL shortener if necessary.
Frequently asked questions about APA Style citations
The abbreviation "et al." (meaning "and others") is used to shorten APA in-text citations with three or more authors. Here's how it works:

Only include the first author's last name, followed by "et al.", a comma and the year of publication, for example (Taylor et al., 2018).

You may include up to 20 authors in a reference list entry.

When an article has more than 20 authors, replace the names prior to the final listed author with an ellipsis, but do not omit the final author:

Davis, Y., Smith, J., Caulfield, F., Pullman, H., Carlisle, J., Donahue, S. D., James, F., O'Donnell, K., Singh, J., Johnson, L., Streefkerk, R., McCombes, S., Corrieri, L., Valck, X., Baldwin, F. M., Lorde, J., Wardell, K., Lao, W., Yang, P., . . . O'Brien, T. (2012).
Cite this Scribbr article
If you want to cite this source, you can copy and paste the citation or click the "Cite this Scribbr article" button to automatically add the citation to our free Citation Generator.
You have already voted. Thanks :-)
Your vote is saved :-)
Processing your vote...