Dissertation Binding and Printing | Options, Tips, & Comparison
Congratulations, you've finally finished your dissertation. It's been professionally proofread and checked by a solid plagiarism checker.
The final step is printing your dissertation, which means choosing between:
Types of binding
Color vs. black & white
Single vs. double-sided
Paper type
Paper thickness
There are a few printing and binding services to choose from as well. This article presents a few options that can help you make the right decisions.
Types of dissertation binding
Binding keeps the pages of your dissertation together, and comes in a variety of price points. Spiral binding is cheaper, a hardcover book binding is much pricier.
The type of binding you choose can depend on:
Guidelines from your university or department
The version (draft vs. final)
The type of work you're submitting (PhD vs. master's thesis vs. undergraduate thesis)
Spiral binding (± $7)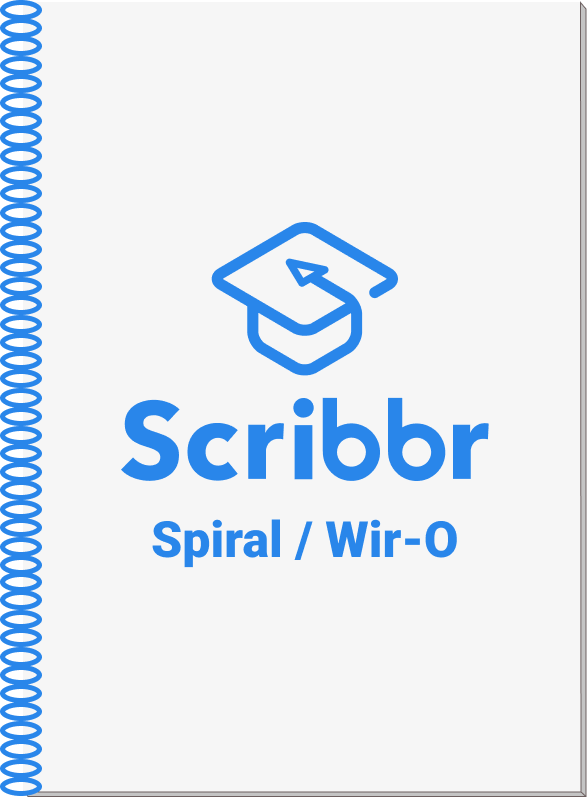 Metal spiral binding (also known as Wir-O binding) is strong and has a professional look. You can sometimes choose the color of the metal (white, black, silver), and you can opt for a transparent plastic front and back cover.
Professional appearance
Opens flat, so browsing through the pages is easy
Fairly inexpensive
Comb binding (± $5)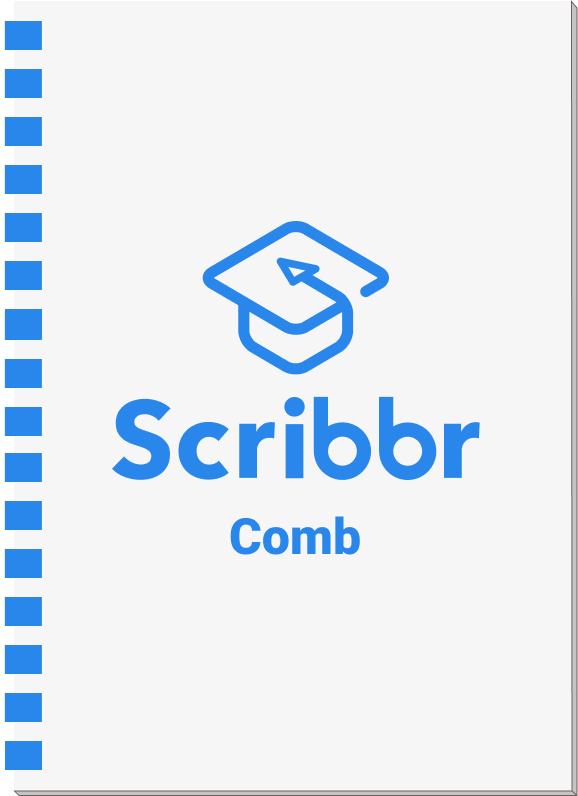 Plastic comb binding is a cheaper alternative to spiral binding. Its main advantage is that the binding can be opened and closed (although not easily), meaning pages can be added or removed: ideal for a draft. A transparent front and back cover can be added.
Low cost
Pages are easy to browse
Binding can be opened and closed
Can be cheap-looking
Fastback binding (± $8)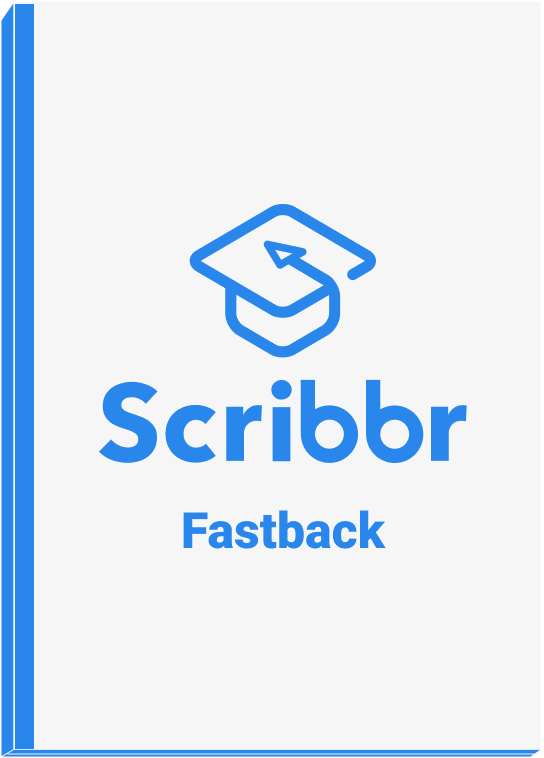 With fastback (softback) binding, pages are kept together by a linen back and a thick layer of special glue. It is the first step toward a real book. It looks professional while remaining relatively inexpensive. The only downside is that individual sheets can come loose with time.
Professional, book-like appearance
Available in different colors
Individual sheets can come loose with time
Paperback binding ($10–20)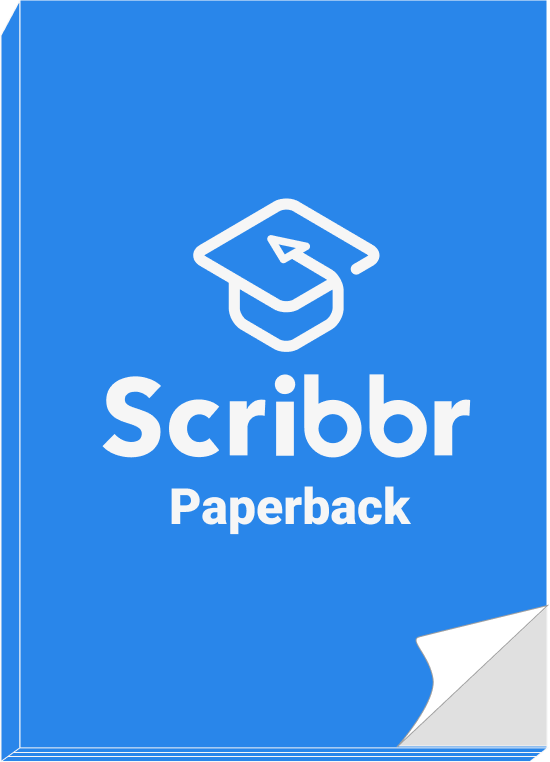 Paperback binding is what is often used for real books. The pages are glued or sewn together, and your dissertation will be protected by a flexible cover.
This type of binding makes your dissertation more durable and professional. In most cases, it's possible to add front and spine lettering.
Durable and professional
Book-like appearance
Opening and browsing is less smooth than with spiral or comb binding
Hardback binding ($20–50)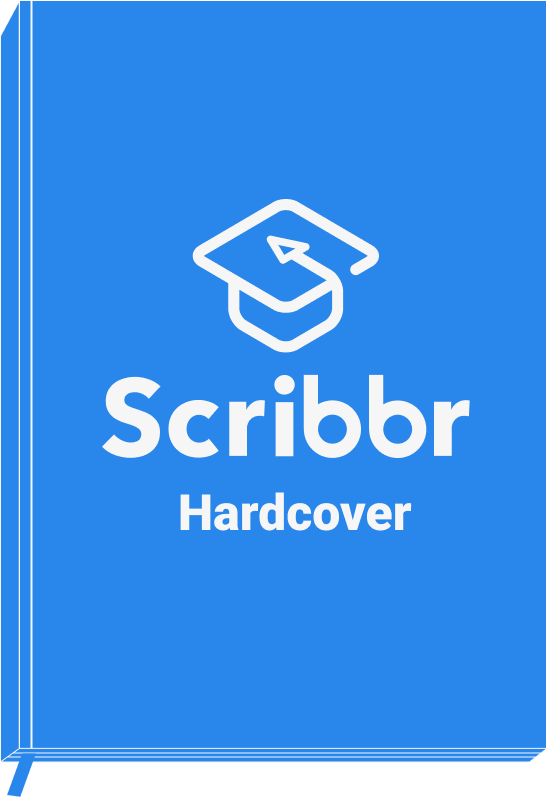 Hardback binding is similar to paperback binding. The main difference is that the front and back covers are hard rather than flexible. This type of binding is very durable, and is often used for PhD dissertations or other large works. The materials and fabrics used for the cover are customizable, including front and spine lettering.
Durable and professional
Customizable cover
Quality comes at a price
Dissertation printing options
Color vs. Black & White
Check your university's guidelines to see if there is guidance about whether to print your dissertation in color or black & white. Note that printing in color is on average two to four times more expensive.
In general, a color-printed dissertation looks more professional, but it is often not required.
Single vs. double-sided
Printing double-sided is often cheaper than printing single-sided, due to the paper savings—it makes your dissertation half as thick. However, some universities require you to print your dissertation single-sided. Be sure to check the guidelines.
When printing your dissertation double-sided, pay attention to the following points:
New chapters should start on the front side of the paper. You will need to take this into account and insert "blank pages" when preparing to print.
Add a blank page after the title page so that the acknowledgments and abstract are not printed on the back of your title page.
The page numbering is often placed in the bottom right on the right side of the page and bottom left on the left side. You can easily set this in Word by choosing "outside alignment".
Check your style guide to make sure there aren't any rules for printing.
Paper weight
The thickness of the paper (measured in gsm or grams) is something most students don't think about, but it does have a significant impact on the look and feel of your printed thesis or dissertation.
Standard printing paper has a weight of 75–90 gsm. For a bachelor's or master's dissertation, this is likely fine. If you want the paper to look and feel more professional and durable, a paper weight of 100–130 gsm is better. This is often used for PhD dissertations.
Number of copies
It is common to print three to five copies of your dissertation. Depending on your university's guidelines, you might need to submit one to three copies to your supervisor and department. In addition, you might want to have a copy for yourself or your family.
Production and delivery times
The production time for printing and binding takes on average two days, and delivery takes at least another day. For an additional charge (ranging from +20 to +80%), the production and delivery time can be shortened.
Have a looming deadline? Your local print shop is likely able to print and bind your dissertation faster, and it eliminates delivery time. However, keep in mind that this is often a little more expensive.
Last checks before printing
Before sending your dissertation to a print shop, there are three things you should do:
Save your file as a PDF
By saving your file as a PDF, the formatting will be consistent on every computer. This way you prevent any unpleasant surprises, such as offset pages, when receiving your printed product.
Check for language mistakes
There's nothing worse than finding a language mistake in your printed version. Make sure to proofread your dissertation or make use of a professional proofreading service.
Update the contents page
Before saving your dissertation as a PDF, don't forget to update the table of contents and cross-check the page numbers listed there with the actual page numbers.
Overview of printing and binding services
The table below provides an overview of two popular dissertation printing and binding shops, including information on delivery costs and review score.
Price
(40 pages, spiral bound)*
Price
(200 pages, hardback)**
Delivery cost
Review score
Discount code
Doxdirect
$7.05
$43.80
$11.57

Doxzoo
$5.31
$32.26
$20.64

10% with SCRIBBR10
*Prices are based on a spiral-bound dissertation of 40 pages, printed single-sided, in black, on 80-90gsm paper, including a clear outer front and back cover.
**Prices are based on a hardback-bound dissertation of 200 pages, printed single-sided, in black, on 90-100gsm paper.
Other interesting articles
If you want to know more about AI for academic writing, AI tools, or research bias, make sure to check out some of our other articles with explanations and examples or go directly to our tools!
Cite this Scribbr article
If you want to cite this source, you can copy and paste the citation or click the "Cite this Scribbr article" button to automatically add the citation to our free Citation Generator.
You have already voted. Thanks :-)
Your vote is saved :-)
Processing your vote...