Dissertation title page
The title page (or cover page) of your dissertation contains all key information about the document. It usually includes:
Dissertation title
Your name
The type of document (eg dissertation)
The department and institution
The degree program (eg Master of Arts)
The date of submission
It sometimes also includes your student number, your supervisor's name, and your university's logo.
Title page format
Your department will usually tell you exactly what should be included on your title page and how it should be formatted. Be sure to check whether there are specific guidelines for margins, spacing and font size.
If you are using the MLA citation style, learn how to format the first page of your paper here.
A typical title page for a UK or US university looks like this: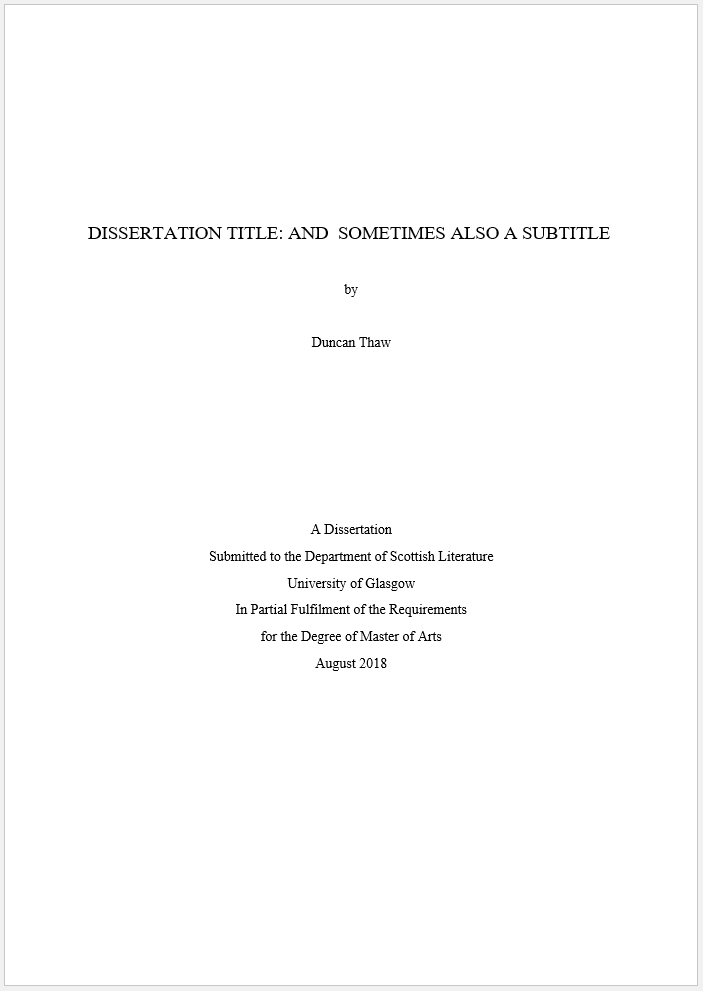 You have already voted. Thanks :-)
Your vote is saved :-)
Processing your vote...