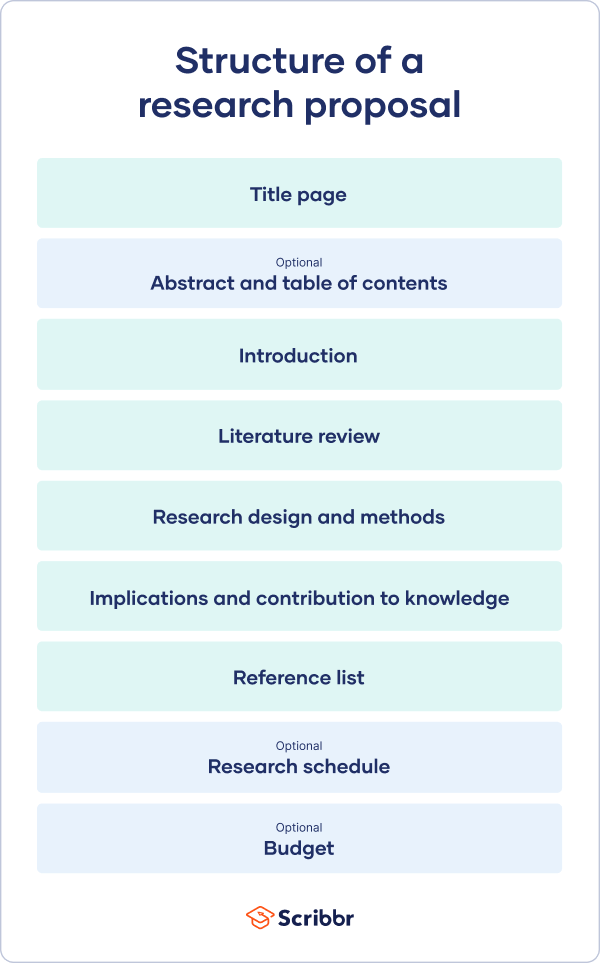 A research proposal describes what you will investigate, why it's important, and how you will conduct your research.
The format of a research proposal varies between fields, but most proposals will contain at least these elements:
While the sections may vary, the overall objective is always the same. A research proposal serves as a blueprint and guide for your research plan, helping you get organized and feel confident in the path forward you choose to take.
Continue reading: How to Write a Research Proposal | Examples & Templates