How to write a problem statement for your dissertation
A problem statement describes a problem or issue that needs to be solved in your dissertation.
Before you write a problem statement, you should always define the problem that you will address in your dissertation.
See an example of a problem definition
You need it for two main reasons:
The problem statement is the stepping-stone to your main research question. If you haven't identified a problem, you cannot formulate the question you will explore.
The problem statement gives you focus and makes you hone in on something very particular.
Once you have done some research and defined your research problem, you should have an idea of what specifically within the larger problem you want to address. The next step is then to transform this into a problem statement that clearly explains the problem you will help solve and demonstrates the relevance of your research.
The problem statement does not have to be limited to a single sentence. It may also be described in a short paragraph.
Example of a problem expressed in one sentence
The teachers at the Middletown school do not have the skills to recognize or properly guide gifted children in the classroom.
Example of a problem expressed in a brief paragraph
The employees of the Rabobank Netherlands are unmotivated following the announcement of a new round of layoffs. At the same time, their workload continues to be high. Illness-related absenteeism seems to be increasing, but the HR department does not currently have the tools to monitor, assess and prevent the problem.
Want to learn more about structuring your research thesis?
Scribbr recommends reading the book Structuring Your Research Thesis.
Written in a lively and engaging style, this concise text helps students to structure their thesis in a clear, coherent and persuasive manner.
Packed with ideas for structuring theses effectively, this practical guide will be invaluable to thesis writers of all disciplines.
Tip:
Use discount code SCRIBBR25 for 25% discount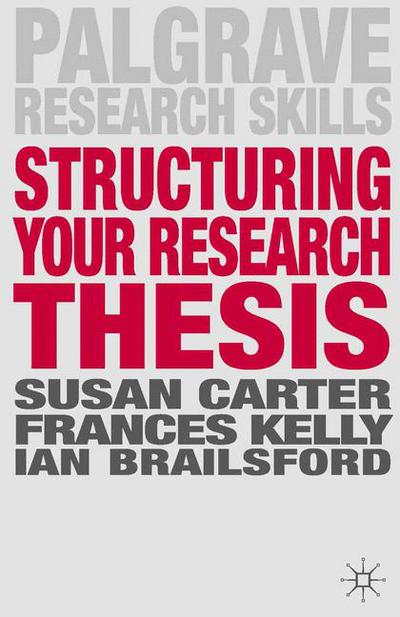 What makes a problem statement good?
A good problem statement is based on a thoughtful problem definition and clearly indicates:
Where the problem is occurring; and
What the problem is.
The statement must also:
Focus on one problem;
Be written explicitly; and
Be relevant
An objective is also necessary
In addition to identifying your problem, you also need to set an objective that will guide your research and justify why it needs to be undertaken.
<!–– skip-in-text-insert ––>
Checklist: Problem statement
0

/

5
Next step: Formulate research questions
Once you have written your problem statement, you are ready to create your main research question and related sub-questions.
Be careful: Although the problem statement and your main research question are closely linked, they are not the same thing.
| Problem statement | Main research question |
| --- | --- |
| The teachers at the Middletown school do not have the skills to recognize or properly guide gifted children in the classroom. | What practical techniques can teachers use to better identify and guide gifted children? |
Some universities may combine the concepts of a problem statement and main research question. Always take care that you are referring to the right item in your writing and when you communicate with your supervisor.
You have already voted. Thanks :-)
Your vote is saved :-)
Processing your vote...