What Is Root Cause Analysis? | Definition & Examples
Root cause analysis is a problem-solving approach that uses the analogy of roots and blooms to model cause-and-effect relationships. Rather than focusing on what's above the surface, root cause analysis troubleshoots solutions to problems by analyzing what is causing them.
Root cause analysis is a form of quality management, often used in organizational management, quality control, and in healthcare fields like nursing. Root cause analysis can be a helpful study tool for students, too, when used for brainstorming or memorization exercises.
Root cause analysis template
It's easy to draw root cause analysis charts by hand, on a whiteboard or a big piece of paper. Many people use fishbone diagrams as well, or you can download our template below.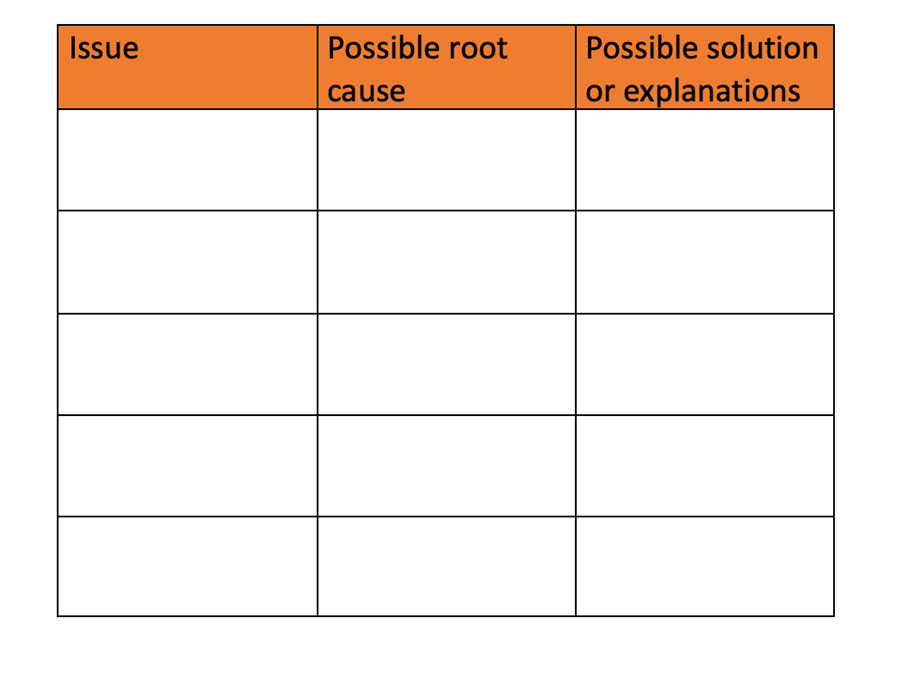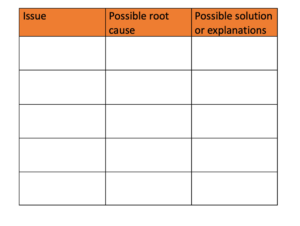 The "5 Whys" of root cause analysis
One of the most common ways to conduct root cause analysis is using the "5 Whys" method, popular in lean management. The 5 Whys are an interconnected method of analysis: after defining your problem, you ask "why?"  and answer as concisely as possible. The first "why" often leads to the second, which leads to the third, etc.
In short, you continue to ask "why" until the answer provided is no longer a contributor to the broader issue, but a possible solution to that issue. In other words, as you strategize, you'll sense it's time to stop when a provided answer has the potential to stop the whole problem from occurring, rather than only one aspect of that problem. This often takes 3-5 "whys" but can definitely stretch out for longer.
You can use this template to map out your whys.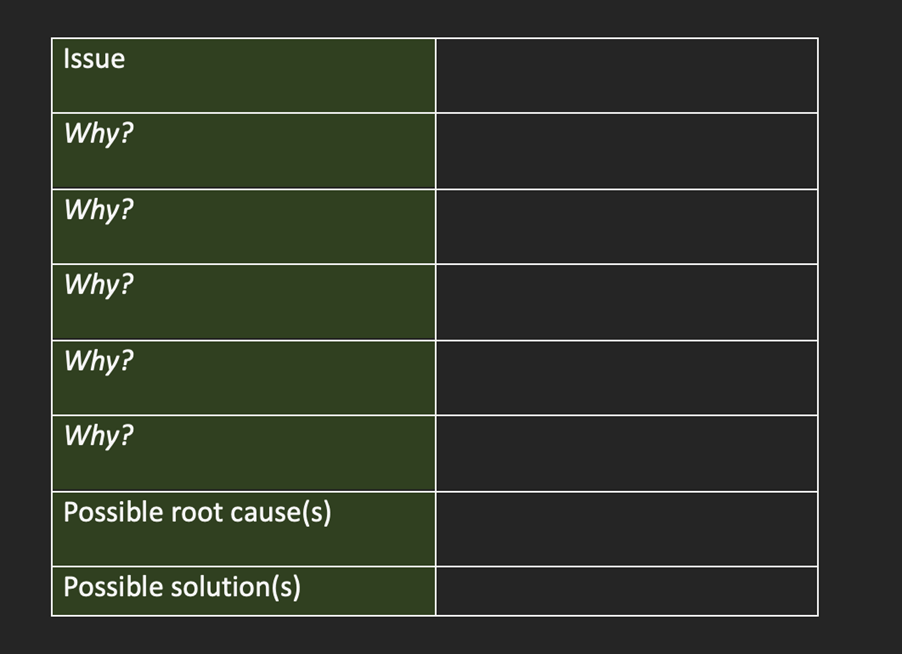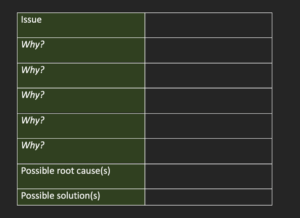 Advantages and disadvantages of root cause analysis
Root cause analysis is a great way to organize your thoughts, but its simplicity leads to a few downsides.
Advantages
Great brainstorming tool for individual or group projects.
Can help identify causal relationships and clarify relationships between variables.
"5 whys" system can help simplify complex issues and drive possible solutions.
Disadvantages
Can be overly simplistic, not leaving much room for nuance or variations.
Path dependence can occur if the wrong question is asked, leading to incorrect conclusions.
Cannot provide answers, only suggestions, so best used in the exploratory research phase.
Other interesting articles
If you want to know more about the research process, methodology, research bias, or statistics, make sure to check out some of our other articles with explanations and examples.
Frequently asked questions
Cite this Scribbr article
If you want to cite this source, you can copy and paste the citation or click the "Cite this Scribbr article" button to automatically add the citation to our free Citation Generator.
You have already voted. Thanks :-)
Your vote is saved :-)
Processing your vote...