Example of a research problem definition
Your definition of a problem should serve as the basis for formulating a problem statement and objective. Thereafter you can move on to identifying your main research question.
The below example of a problem definition relates to a dissertation that explores a practical problem. It has been written using our guide to writing a problem definition.
Example: Problem definition
Background and context
The director of a primary school in London has asked for a fourth-year student from a teacher training college who could investigate opportunities for gifted students who need more challenges. An earlier survey conducted among these students' parents/guardians has revealed that many of these children are bored and that about half of them no longer like going to school.
Background
The British Ministry of Education has paid a great deal of attention to this issue in recent years [explain with sources]. The school has already implemented several related measures, such as enriching the curricula for compulsory subjects. A survey conducted by a university student in 2014 revealed that the children are indeed being challenged more, although the teachers are still struggling to deal with the issue. In particular, the teachers find it difficult to identify gifted students and provide appropriate counseling. The literature shows that [explain with sources].
Scope and relevance
The study focuses on the relationship between teachers and students; factors such as the home environment and peers are not taken into account. The results are relevant to society as teachers will receive practical tools that enable them to better guide gifted students. In turn, the students will feel better and perform at a higher level in school.
Problem statement
The teachers at this primary school do not have the skills they need to recognize or properly guide gifted students.
Objective
The aim of the research is to determine how teachers' skills can be improved in order to better recognize and assist gifted students.
Learn the secrets of successful PhD writing
Scribbr recommends reading the The PhD Writing Handbook by Desmond Thomas.
This book will help you:
Developing the writing skills needed to succeed at every stage of postgraduate research.
Writing clearly and coherently.
Understanding topics such as exploring key concepts through writing, building a structured chapter framework and completing a first draft.
Tip:
Use discount code SCRIBBR25 for 25% discount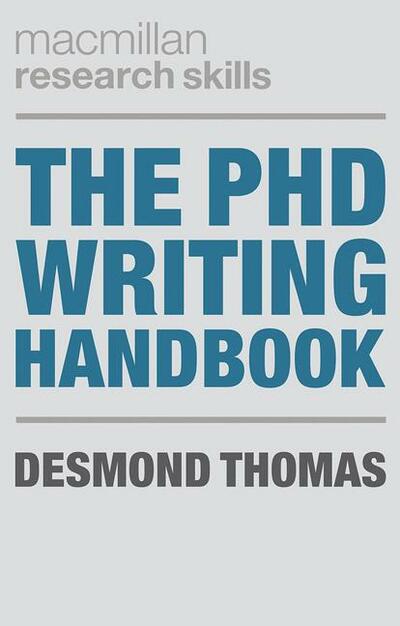 You have already voted. Thanks :-)
Your vote is saved :-)
Processing your vote...