Dissertation acknowledgements example
We have prepared this example of an acknowledgements section from a dissertation so you can see what a word of thanks might look like. Keep in mind that this section almost always forms part of a paper's preface.

What belongs in the acknowledgements?
Dissertation acknowledgements example
After an intensive period of seven months, today is the day: writing this note of thanks is the finishing touch on my dissertation. It has been a period of intense learning for me, not only in the scientific arena, but also on a personal level. Writing this dissertation has had a big impact on me. I would like to reflect on the people who have supported and helped me so much throughout this period.
I would first like to thank my colleagues from my internship at Central P. for their wonderful collaboration. You supported me greatly and were always willing to help me. I would particularly like to single out my supervisor at Central P., Ms. P. Buffay. Phoebe, I want to thank you for your excellent cooperation and for all of the opportunities I was given to conduct my research and further my dissertation at Central P.
In addition, I would like to thank my tutors, Messrs. R. Geller and C. Bing, for their valuable guidance. You definitely provided me with the tools that I needed to choose the right direction and successfully complete my dissertation.
I would also like to thank my parents for their wise counsel and sympathetic ear. You are always there for me. Finally, there are my friends. We were not only able to support each other by deliberating over our problems and findings, but also happily by talking about things other than just our papers.
Thank you very much, everyone!
Rachel Green
New York, June 28, 2018.
Learn the secrets of successful PhD writing
Scribbr recommends reading the The PhD Writing Handbook by Desmond Thomas.
This book will help you:
Developing the writing skills needed to succeed at every stage of postgraduate research.
Writing clearly and coherently.
Understanding topics such as exploring key concepts through writing, building a structured chapter framework and completing a first draft.
Tip:
Use discount code SCRIBBR25 for 25% discount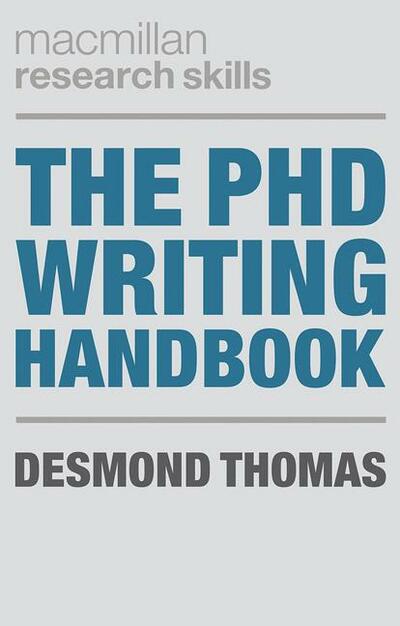 You have already voted. Thanks :-)
Your vote is saved :-)
Processing your vote...